Client-Vendor Relationships: Master the Balance
When you're a consultant, direction for clients is never unclear. Learn how I keep my clients happy and why confidence is key.
---
For about 6 years of my career I was client-facing. I still am and although my primary job is not 100% client servicing I've learned some important lessons.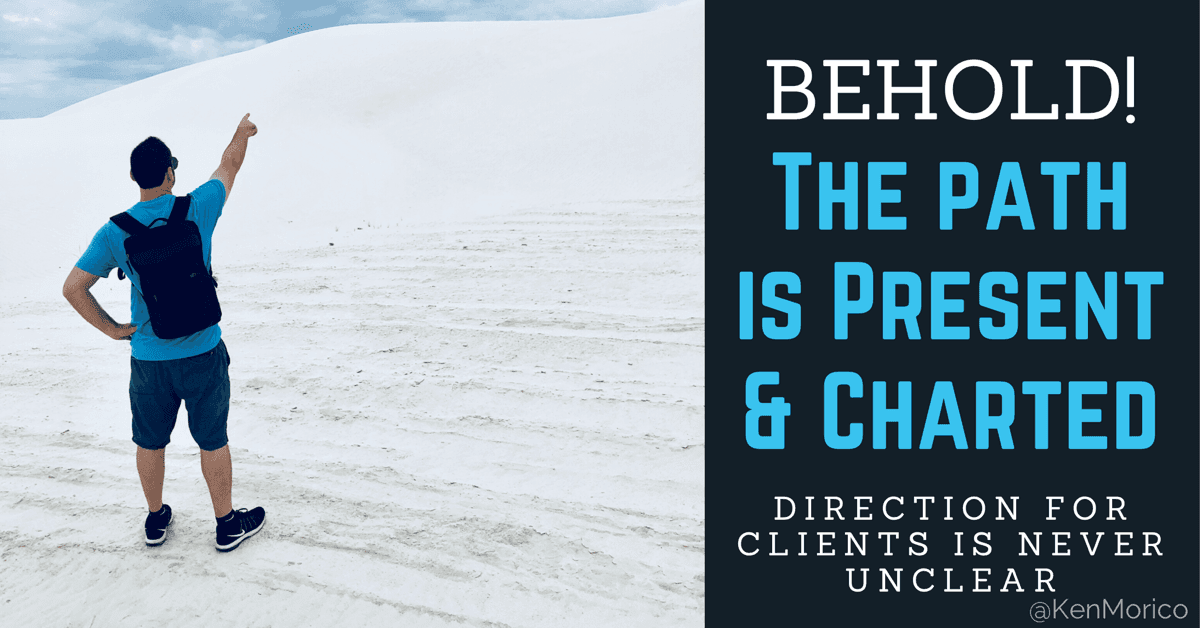 1. Let Them Know Everything Will Be OK
For me, letting the client know everything will be ok is the biggest lesson. As a consultant or solution provider you must solve a problem the client can't solve on their own. They may not know what it will take to complete a project because they do not have the same area of expertise as you, so they are at a disadvantage when communicating with you. They don't truly understand the project status and level of effort to accomplish tasks. Ease their project pain.
Clients have many concerns that they won't fully disclose to you, but they are significant. They might be thinking, "If this project you are working on fails, I might get fired / lose money / lose reputation." Clients need confidence from you. It's your responsibility to deliver for them. Trust is not a commodity.
2. Respect Their Budget
As a vendor you are trusted with funds. Some clients will fully trust you with their budget.
Taking a hit to your income to do the right thing for their business means A LOT to clients. There is nothing more genuine than NOT taking the money. Money tends to come to its rightful owner over time.
Your patience and reputation will circulate.
3. Communicate
As clients tend to be busy people, they may not have time to check in on you. Make it easy for them by providing status updates regularly or at key stopping points in the projects you are working on.
4. Use Video Chat When You Are Unable to Meet In-Person
Since part of the role of a client relations manager is human communication you want to use the best communication methods. There is no better communication than face-to-face, but a VERY close second is video chat. It is said people can tell when someone is lying by looking them in the eye. By using video chat you will gain more trust than by using more common, less personal tools like email and phone.
4. Produce a List of Tasks To Do & Completed
When you produce a detailed task list after meeting with a client it demonstrates 2 things to the client: 1. You listened to them. 2. They know exactly what you will do. There is a peace of mind when there is agreement on a successful delivery.
When you produce a list of completed items it shows you worked on items the client had a say in and that it is obvious to see progress had been made since the last meeting / check in.
5. Sprinkle Visions Of Wild Success And Plan In Secret
Communicating current projects and goals are fine, but teasing what COULD be possible in the future will keep clients engaged.
Big thinking that is integral to your approach will make it apparent to your clients that they have a friend in their corner.
6. Give Them Something To Boast About
When you incorporate big thinking into your planning and you execute some cutting-edge technology or technique for your client they will naturally be delighted to share the accomplishment with their c-suite or promote it through their PR / social media channels. After all, only a genius client could extract execution perfection out of their vendors…
If these tenets touched you in some way, I would appreciate it if you would reach out to work together or please refer someone to ETHOS DIA.
---
---