Content Marketing with Video - Give Users What They Want
Web site users expect video when they are searching. You need to stay competitive but don't have time to create video. Solution? 'Steal' it.
---
Some things in life are free, and so is this SEO gift from YouTube. Recently, just adding a YouTube video to your Web site or blog via the iFrame embed code available on YouTube.com can get you a thumbnail in search.
Embed Box on YouTube.com

Google Search
Here's what it looks like:

It even displays the time length… You used to need complex video sitemaps and schema.org markup to get this.
How Can YouTube Videos Be Helpful to My Web site?
YouTube videos are great because they can help out your site in a few ways:
Enhances page display on search engine pages
Exposes your video to the second largest search engine (YouTube)
You can make money with YouTube videos via AdSense and tie that to your main AdSense account
Users spend more time on a page
Users can more easily bond with a person in a video
Since it's so easy it's definitely worth adding a video to your content.
Produce (or Steal) Web Video and Juice SEO
It's 2020 and you need to live in a world where users expect video when they are searching for information. The bad news — you need video to help rank your page or site. The good news — you can "steal" it.
With the explosion of YouTube, social media, and smart mobile devices, users often don't have patience to read through a lot of text sometimes. They want simple answers and a real person to deliver it to them. I'm not discounting text and images, but what's the attention span of people now that thousands of tweets are blasting out in a second? Exactly.
Increase Your Odds for Ranking on the SERPs
Your chances of ranking for a video on YouTube versus text content are significantly higher. Domain age, authority, inbound links, and other common SEO practices don't necessarily have to apply to video for Google to rank a video highly. There are 319,000,000 results in Google for "Video SEO." How many video only results? 31,300. Your chances of ranking are 10,191x better. I like those odds much better. Plus, if your text content includes a video you're likely to get boost in ranking. Plus, users tend to stay on your site longer because online videos are usually around 5 minutes. That's 5 minutes they could be looking at ads, your Twitter handle, related posts, or anything you want them to see.
You can embed video from YouTube, Vimeo, and other video sharing sites. Smart video producers brand their videos with the producers name, Web address, and Twitter handle. Since YouTube embedded videos are served from Google servers, your site bandwidth isn't affected and videos typically load in a snappy fashion.
Producing Web Video is a Lot of Work – "Steal" for Inbound Marketing
Producing good Web video is time consuming. That's why your odds of ranking are 10,191x better. It's not easy. People are picky when it comes to online video. They have no patience for cheap-sounding audio. Not everyone can afford expensive non-linear editing software. Not everyone has the editorial skills to make a fun and informative video. If you can produce a snazzy Web video, brand it with lower third information, and blast it out to the world using third-party video hosting services, you'll make your site and content much more appealing to a broader audience.
Since many people don't have the tools or skills to produce their own quality Web video, I recommend "stealing" quality, relevant, videos to sex up your site.
Produce Your Own Video – Get Extroverted or Get Irrelevant
Besides embedding third-party videos from YouTube, try creating your own videos relevant to your audience that can be shared on social media and other blogs. Embedded videos on blogs are very powerful because blog posts have staying power… social media shares are transient.
Say something. We all have unique perspectives. Today's marketing and blogging is an extrovert's game. People need to improve their public speaking, public writing, and video production skills while not caring if it's perfect. The game is changing everyday. Attention is shifting so fast. Even blogging sites right now are just becoming essentially an SEO tactic due to the many conversations happening on social media. You can now even convert customers using just Facebook alone. But despite all the channels, you still need to show up. And show yourself.
Showing your personality and style through up-close video where you look directly at the camera can be very impactful. Having a basic script and outline for the video is great, but ultimately the video must offer value and be entertaining in some regard.
The Apple TV Gamechanger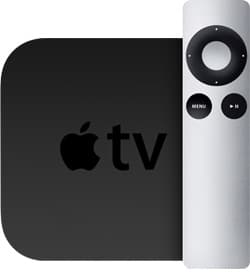 YouTube videos are no longer just for the Web. They are living room entertainment now! You need to start thinking of
I held off on getting a streaming device like Apple TV or a Roku for a long time. I mostly watch movies on my Playstation 3, and used it to watch Netflix using the built-in app. A few things dawned on me.
The amount of material on Netflix is fine, but limited.
There is a lot to watch on YouTube if you know where to look.
Streaming media devices use very little power.
The idea of watching "TV" has changed.
YouTube Growing in Importance
Apple TV is limited in the sense that it only has a few built-in apps and content choices. That's why I've spent some time curating channels on my YouTube account. I didn't find YouTube very useful in the last few years, but now it seems companies are paying more attention. It's the #2 search engine behind Google. It seems that alone would coerce some to put content on the service.
YouTube isn't just entertainment videos anymore. Google's channels are very high quality and you see the progression of their videos over the last few years. Now they use studios and high-end cameras. When I look at some of the more popular bloggers out there, they tend to use YouTube and use it well. Also, for those like Seth Godin, Mitch Joel, and Avinash Kausik that don't have their own channels, Google algorithmically creates a channel based on existing videos.
YouTube now has excellent video quality and 1080P resolution, which some media streaming servers support. It's also more social with a newsfeed and icons for activity. The user interface has been cleaned up nicely. Like almost all Google products, eventually they get around to cleaning up the user interface.
Thinking Beyond Regular TV
The idea of YouTube Streaming to devices connected to TVs really is a dramatic shift from traditional push content to pull content. The variety of content opens up tremendously. It seems strange to think a few years ago that you could be able to pull up videos of pop-tart hamsters on your 42 inch TV whenever you want. Or watch videos lectures from Yale professors on your TV thousands of miles away. Smart people are adjusting to this new shift, and those that don't will get annihilated by competitors.
I still think there's still an opportunity to get a jump on your competitors by creating videos. Every business can benefit in some way by posting videos. I like tutorial type videos where you have a picture in picture setup with the main content in large screen and the person explaining the video in a small window. How do you use online video in your business?
If you want to expand your business potential through Web development, digital marketing / PPC, or strategy, explore ETHOS DIA services.
---
---